About the wall - G to Q
Green glass
Glass is a hard and brittle substance, usually translucent, formed by the fusion of silica and basic oxides.
It is formed by the heating of crushed recycled glass, soda ash, limestone, sand and other raw materials to over 2000 C to form a liquid. This is molten glass. The glass is then shaped into whatever form is appropriate for its use.
Glass is a versatile material used to make many products such as windows, television screens, bottles and jars, drinking vessels, spectacles and sunglasses and ornamental pieces.
Green glass, particularly, is produced in South Australia to supply bottles to the State's large wine industry.
Australia's first plant dedicated to the production of wine bottles only is located at Gawler, near the Barossa Valley, South Australia's largest wine producing region.
Gold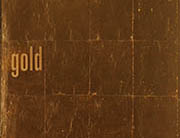 Gold is a soft, malleable and heavy metal which occurs naturally in gleaming yellow seams.
It is an excellent conductor of heat and electricity and is corrosion resistant.
Gold has been used throughout history as a form of currency because of its scarcity and durability.
Its rarity and colour have also made it prized for jewellery.
Gold was first mined in South Australia in 1846 at the Victoria mine north east of Adelaide and many gold mines were later established throughout the State.
Read more about Gold.
Granite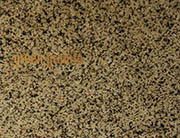 Granite is an igneous rock with a granular texture and comprised primarily of felspar and quartz.
It is extremely hard and durable and is often used in building and sculpture.
South Australia is Australia's largest producer of granite.
It is mined on the Eyre Peninsula and from a zone that stretches from the Mount Lofty Ranges to the State's South East.
Read more about Granite.

Grapevine prunings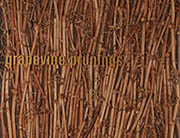 South Australia's first wine was produced in 1843 by Walter Duffield at Echunga in the Adelaide Hills.
South Australia produces approximately 50 per cent of Australia's wine and more than 27 per cent of the State's annual wine production is exported overseas.
South Australia's reputation as a premium wine region was built on the success of full-bodied reds, such as Penfold's Grange, but a wide range of high quality wine varieties, both red and white, are now produced in the State.
The primary grape varieties grown are cabernet sauvignon, shiraz, riesling and chardonnay.
South Australia's wine producing regions are the Adelaide Hills, the Adelaide Plains, the Barossa and Eden Valleys, the Clare Valley, Eyre Peninsula, McLaren Vale and Langhorne Creek, the Limestone Coast (including the Coonawarra, Padthaway, Mount Benson, Wrattonbully) and the Riverland.
Read more about Food and Wine in SA.
Iron ore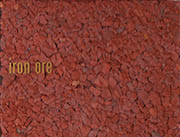 Iron is the fourth most abundant element in the Earth's crust.
Different forms of iron make up approximately 85 per cent of the metal used in today's industrial society.
Iron ore is smelted to produce pig iron which is then processed to remove impurities and become steel.
Steel, pig iron (also known as cast iron) and wrought iron (which has a low carbon content) are the most commonly used forms of iron.
There are iron ore deposits throughout South Australia especially around the 'Iron Triangle' towns of Port Augusta, Port Pirie and Whyalla.
Read more about Iron Ore.

Lead
Lead is a soft, malleable metal which does not occur naturally in a pure state.
More than 60 per cent of lead is used to store energy in lead-oxide batteries. Other applications are in solder, ammunition, plumbing and soundproofing.
Lead has been found to be poisonous to humans in some applications. As a result of environmental and health concerns, lead is now used less in paint pigments and petrol.
Lead was first mined at Glen Osmond (now an Adelaide suburb) from 1844. This was Australia's first metal mine.
Lead has been found throughout the State and is currently mined at mines such as Menninnee Dam, west of Port Augusta, and Eukaby Hill, north-east of Port Augusta.
Read more about Lead.

Limestone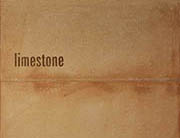 Limestone is a sedimentary rock composed of calcium carbonate.
It is generally formed by the build up of marine fossil which, over time, hardens to become limestone.
The major use of limestone is Portland cement. To make the cement, limestone is mixed with shale. The mixture is then fired, cooled and ground. Gypsum is later added to slow the setting process of the cement.
Limestone is also used to produce lime (which is mixed with sand to make mortar) and to make soda ash-an alkali used in many chemical processes, such as glassmaking, and as a flux in metal smelting.
Limestone has recently begun to be used in South Australia to neutralise acid soils.
Read more about Limestone.

Opal

Opal is a form of silica. The silica is arranged in a regular pattern and when white light passes through the structure it is broken up into the coloured spectrum giving opal its unique multicoloured appearance.
Opal is most commonly used in jewellery and other ornamental pieces.
There are two forms of opal-volcanic opal, which is found in cracks and fissures in igneous rocks, and sedimentary or sandstone opal, which is the form most commonly found in Australia.
More than 95 per cent of the world's precious opal comes from Australia.
Most of South Australia's opal is sold uncut on the fields. The largest export markets are Hong Kong, Taiwan and China.
South Australia's most well known opal fields are at Coober Pedy, Andamooka and Mintabie.
Opal was named Australia's national gemstone on 28 July 1993. It is also the State gemstone for South Australia.
Read more about Opal.

Quartz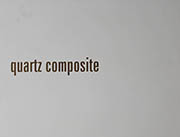 Quartz (silicon dioxide) is one of the most common minerals on earth.
It is found in igneous, sedimentary and metamorphic rocks.
Quartz is colourless but is sometimes tinted by impurities, which introduce colour. Some coloured varieties, such as rose quartz (pink), amethyst (violet/purple) and citrine (yellow), are prized as gemstones.
Quartz is also used in the production of cement, glass, abrasives and to control frequencies in radio transmitters.
As quartz is widespread, it is found at many localities throughout the State, including around Olary and the Mount Lofty Ranges.
Search Treasures
Use the keyword search above for a quick search, or use our advanced search.
Current highlight
James S. Pearce, Kapunda Football Club, 1879, B 7437
View the Football in SA exhibitions.
Stay in touch
Subscribe to our e-news and stay in touch with the State Library of South Australia's news and events.