General searching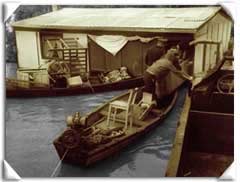 To conduct a simple keyword search, type one or more words into the search box located on the left-hand side of every page. Click 'Search' to perform your search.
This basic search will return results regardless of the order of the searched words.
Search results appear as:
List of SA Memory website pages [eg themes, collections] where word/s appear in the text.

Small images (thumbnails) of digital collection items; these images link to further information, and larger images of the object or to audiovisual presentations.