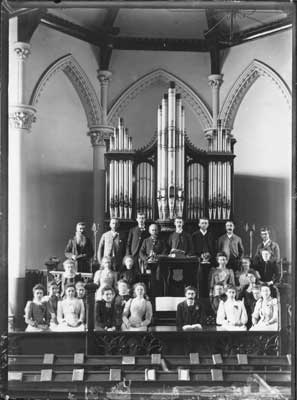 Ritual is natural to human beings and plays an essential role in building personal and cultural identity. Ordinary family rituals are often given added meaning by overlaying them with forms of religious ritual, so placing the large and small events of life within a cosmic framework. Ritual gives shape to emotions and helps humans come to terms with the major events of life.
Religious ritual has generally been seen as indispensable in deepening spiritual insight. The repetition of rituals instils religious values and attitudes in the lives of the worshippers. Ritual also expresses and emphasises the things that bind a faith community together, and through ritual both individuals and communities make visible their most basic religious needs, values and aspirations.
In all religions the major events marking the cycle of life are given prominence and marked through ritual: birth, growth to adulthood, marriage and death. Seasons of the year are also marked through harvest thanksgiving, the blessing of the fleet, or rituals related to winter and summer solstice. Other events not connected to the natural cycle, but observed through annual rituals connected with religious beliefs, include the Christian observation of the life of Christ, the Islamic observance of Ramadan and Tarawih, and the Jewish Rosh Hashanah and Yom Kippur - amongst many others.
The 20th century liturgical movement within the Christian churches saw a renewal of ritual through revised patterns of worship. The Roman Catholic Second Vatican Council promoted important changes including use of languages other than Latin for services, and the designing of new churches giving a greater focus on communal worship. Similarly other churches and religions have attempted to respond to changes in language and thought.
Music has been central to ritual and worship since primitive times. Music reflects moods, can sustain and evoke emotion and ecstasy, and is primarily a corporate action. In India sound itself is traditionally the sacred source of appearance, so that music articulates order to the cosmos. The Chinese Book of odes is one of the classical Confucian texts, and in Japan music was connected with early shamanistic ritual. Jewish music is clearly descended from the biblical references to the rituals of the Temple and King David. From its inception Christianity has used music in worship, and in early times the majority of the service of worship was sung or chanted. In Islam music is intrinsic to the ritual chanting of the Qur'an and to the call to prayer.
The national observance of Anzac Day services has been a deeply religious ceremony since first observed in 1916. For many ordinary people, religious ritual occurs also in the decoration of graves of loved ones on Mother's Day, and increasingly is seen also in the messages and flowers placed at the sites of road fatalities. Not all religious ritual occurs in churches or in organised religious ceremonies, reflecting typically Australian views about the privacy of religious beliefs.
Bowden, John, ed.  Encyclopedia of Christianity, Oxford University Press, 2005
Bowker, John, ed. Oxford dictionary of world religions, Oxford University Press, 1997
(Image: Gall, Ernest. Port Adelaide Congregational Church Choir, 1893, PRG 631/104/1)